Valentine's Day is a day that brings hearts together. Foxes are one of the things I love most about this world! This list isn't just about what to buy your loved one, but also showing that we truly care for each other. The world has so many things spinning around that we lose sight of what's important. Remember to tell someone you adore, how much you love them!
We've put together this list of awesome fox gift ideas, from plushies to Valentine cards and blankets for snuggling!
But first, let's look at one of our favorite Valentine Foxes!
Valentine Fox
Juniper Foxx is one of the cutest foxes out there! She has been somewhat of a celebrity on Instagram and is by far one of our favorite foxes.
She can be a little sassy at times, as you can see here she works her sass into an expression of love and fox beauty! A true PrimaDonna.
While she is not the only sweet fox out there Juniper is definitely one of the sweetest. Her interests include long naps, romantic dinners and being a total fox queen!
Her caretaker takes very good care of her and the other foxes and animals they have. If you love Juniper and what they are doing considering going to their Instagram and following her donation link, to help keep these lovable critters taken care of.
Now onto the list!
14 Fox Gift Ideas For Valentine's Day!
Here are a few gift ideas for those fox lovers, heck you might even want to get yourself a gift! Nothing wrong there, loving ourselves is key to a happy life 🙂
1. Cute Blushing Fox T-Shirt!
This is an extra cute fox shirt. A sweet fox with blushing cheeks, sure to make any fox loving gal happy!
Compare prices here.
2. Cherry Blossom Fox Shirt!
This is a cherry blossom fox shirt! A beautiful shirt that comes in multiple colors including pink!
Compare prices here.
3. 3D Fox Box Valentine with Temp Tattoos
This is an awesome way for kids to celebrate Valentine's. With 3D boxes of 4 animals including a Fox! It also comes with temporary tattoos! Seven sets of each animal!
Compare prices here.
4. Crystalology Women's Crystal Fox Necklace
This is a gorgeous piece! Women's fox pendant necklace from Crystalology! Made with beautiful Swarovski Stones.
Compare prices here.
5. Fox happy Valentine's day garden flag.
This is a super cute fox Valentine's day garden/yard flag. Why not show the world how much you love foxes and Valentine's day!
Compare prices here.
6. Fox dish ring holder! Perfect for fox couples.
This is a super cute dish for holding rings. Come in from a hard days work and drop your jewelry into this cute fox ring holder.
Compare prices here.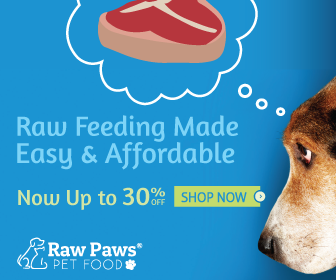 7. Lush vibrant fox throw blanket!
This awesome fox throw blanket makes the perfect valentine's gift, comes in multiple colors. Throw it on your chair, the couch, kids beds.
Compare prices here.
8. Fox coloring book for adults!
Do you love coloring? Studies show that coloring in coloring books helps to reduce stress and improve focus! Awesome gift for Valentine's day.
Compare prices here.
9. Fox keychain!
You become responsible forever for what you've tamed key chain! This is an awesome keychain and a perfect gift to show fox-love.
Compare prices here.
10. Wild Republic red fox plushie stuffed animal!
Super cute red fox stuffed animal. Valentine's day is stuffed animal day! What better way to celebrate, than with this red fox plushie!
Compare prices here.
11. Super cute XOXO fox plushie!
Another great Valentine's plushie! Pink fox XOXO Valentine's day stuffed animal. Show your love, hugs, and kisses.
Compare prices here.
12. Fox Stuffed Animal!
Stuffed animals make the BEST gift for Valentine's day, add a fox to mix and you've got your self a hit!
Compare prices here.
13. Pink fox women's wallet clutch!
The perfect way to show your love! This is an awesome fox wallet clutch that comes in multiple colors/designs. A perfect gift for Valentine's day.
Compare prices here.
14. Infoxicated wine glass set!
This is the last one on the list of PERFECT gifts for Valentine's day! I personally own the Infoxicated glass and I LOVE IT!
Compare prices here.
That wraps up this year's Valentine Foxes! We hope you have an awesome V-Day, spending it with someone special that you LOVE.
Check out our PAWSOME new collection of Fox Gifts
Share the love!